Gluten Free Easter
Mayfield Chocolates on the Gold Coast have a great range of gluten and dairy free chocolates.
Flannerys have gluten and sugar free Easter goodies in store including easter eggs, hot cross buns and chocolates.
Dairy Free Easter
Gelatissimo at Surfers Paradise has a completely dairy-free chocolate sorbet. Doesn't it look delicious!
Image from Gold Coast Bulletin
Vegan Easter
Mandala Organic Arts Cafe
Have fun this Easter weekend at Mandala with a delicious Easter menu. Take the kids for Sunday lunch & enjoy a cold one in the garden while the kids do an Easter Hunt followed by bunny-making crafts!
View vegan Easter event details
Easter Egg Sugar Cookies
Vegan Beautiful Easter "Egg" sugar cookies from Alien's Day Out. A gorgeous alternative to chocolate.

Image from Alien's Day Out
Chocolate Peanut Butter Easter Candy
Vegan Chocolate Peanut Butter Easter Candy from Keepin' It Kind using cute Easter chocolate molds.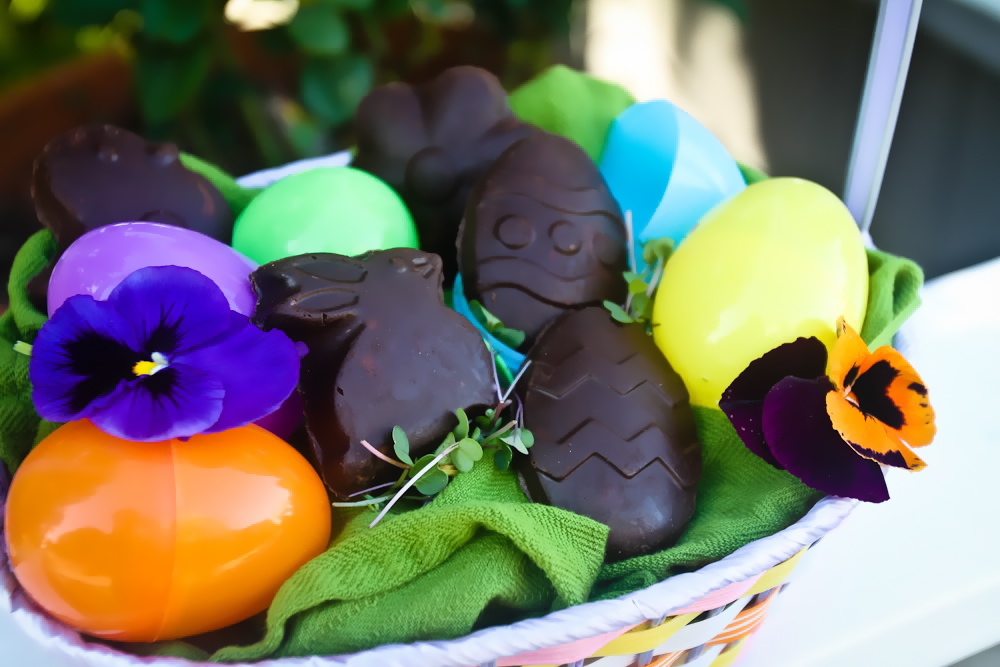 Image from Keepin' it Kind
Last Minute Dairy Free or Sweet Free
Coralie ran down to the local Woolworths and snapped a few dairy free and sweet free options.